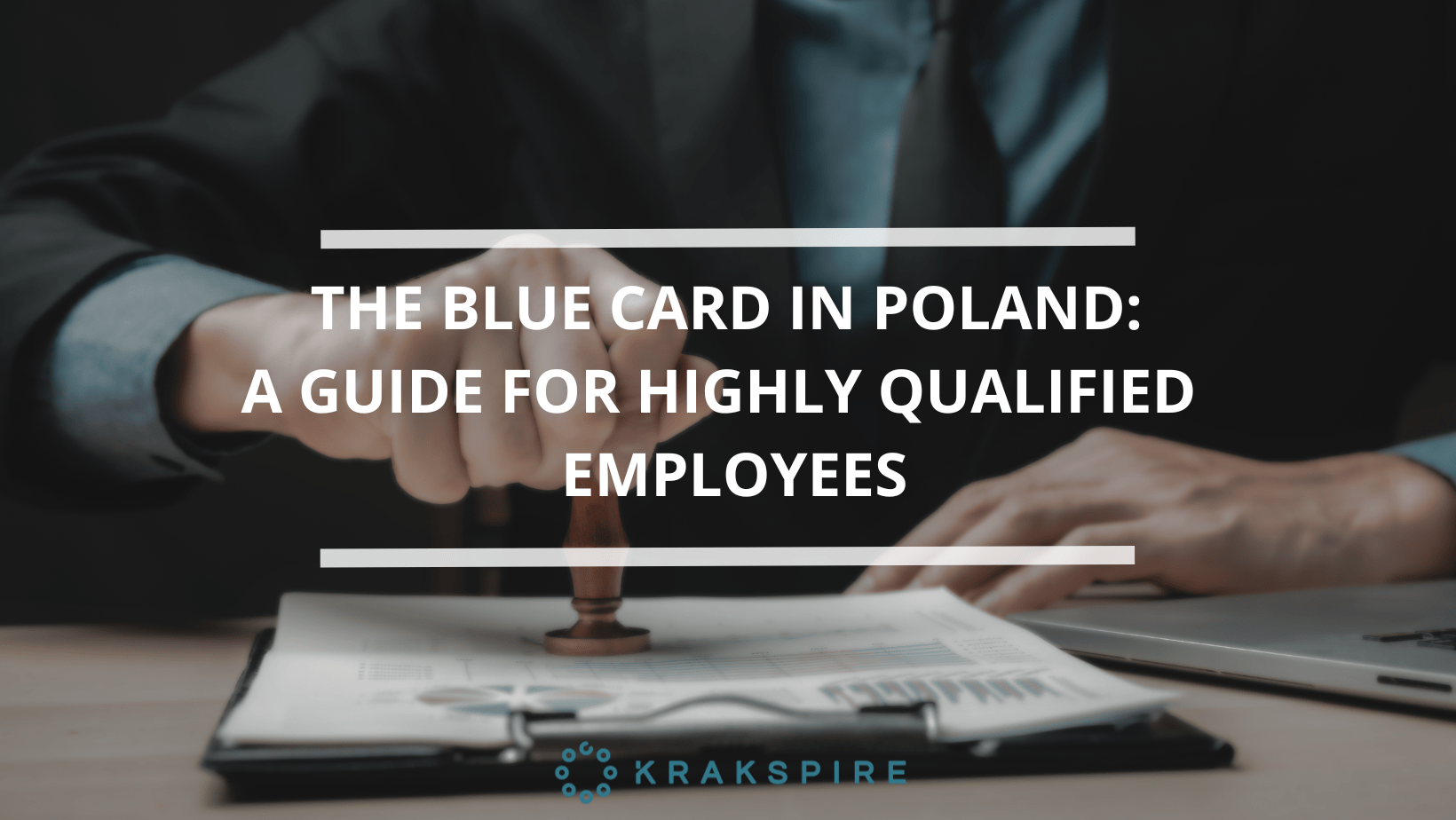 Are you considering working in Poland in a profession that requires high qualifications? The Blue Card EU might be just what you need. It's a permit designed for foreigners who intend to work in Poland in a high-skilled profession. To apply for this permit, the foreigner must have either completed higher education (3 years, because for example, a two-year master's degree is not enough) or possess at least five years of professional experience comparable to that which would be obtained through higher education.
Professions like programmers (application designers, application testers, database programmers), as well as workers in other specialized fields, are increasingly opting for this type of permit.
Who can apply?
According to current regulations, a foreigner can apply for the Blue Card EU if they:
Have completed higher education or possess at least five years of professional experience equivalent to that gained through higher education.
Have entered into an employment contract/civil law contract for a period of at least one year.
Receive a minimum gross monthly remuneration of 9519.22 PLN.
Maintain private insurance coverage or are insured with ZUS
When to Apply for a Change in Permit?
A request for a change in temporary residence permit must be submitted when a foreigner intends to start working for an entity other than the one specified in the permit, change positions, or receive lower remuneration than specified in the permit.
When a Change in Permit is Not Required?
A change in permit is not required in the following cases:
After two years of owning a BC
Change of registered office or place of residence, name, or legal form of the entity authorizing the foreigner to work.
Takeover of the employer or part thereof by another employer, or transfer of the workplace or part thereof to another employer.
Replacement of a civil law contract with an employment contract.
Required Documents:
A signed application for a change in decision submitted to the relevant voivode.
The original Attachment No. 1 to the application for granting a temporary residence permit, completed entirely by your employer and signed by an authorized person representing the company, specifying the new employment conditions.
The original Attachment No. 2 to the application, completed entirely by you.
The original information from the district governor, competent due to the main place of work performed by the foreigner, confirming the inability to meet the employer's staffing needs based on the registers of the unemployed and job seekers or on the negative result of recruitment organized for the employer, issued no earlier than 180 days before submitting the application if it is required.
The documents which indicate that the foreigner meets the conditions for a Blue Card.
One-year contract
Important Information:
The validity period of the modified permit cannot exceed 3 years from the date of issuance of the permit being changed.
It is your obligation to inform the Voivode who issued your permit about the termination of employment within 15 days of losing your job. If you wish to work for another employer, you must submit a new application for temporary residence or change in 90 days. Failure to submit a new application may lead to the withdrawal of your permit, as the declared purpose of your stay for the temporary residence application will have ceased. If you do not do this, a grant of another temporary residence permit may be refused.