The Pole's card for Ukrainian citizens will be easier to obtain. In the coming weeks, thanks to the initiative of the Ministry of Foreign Affairs of the Republic of Poland, it will be possible to submit an application and collect the Pole's Card at all sixteen voivodeship offices in Poland.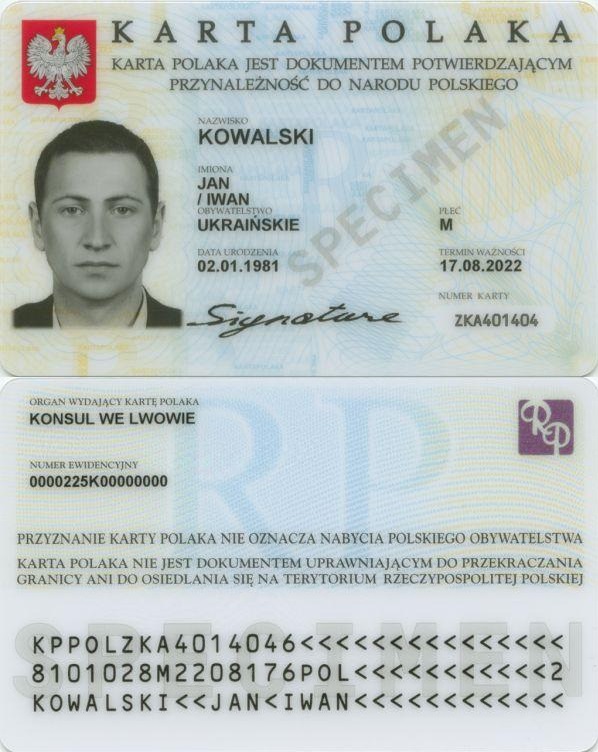 Actions after the outbreak of an armed conflict
The Ministry of Foreign Affairs reacted immediately after the Russian aggression against Ukraine – Polish consulates in that country secured the Pole's cards and sent them to the Ministry of Foreign Affairs in Warsaw. Here, these documents are successively issued to those who apply for them.
Facilitating the process
In order to ensure that Ukrainian citizens residing in Poland can apply for a Pole's Card without having to travel to Ukraine, the Ministry of Foreign Affairs has prepared a regulation that will make it possible.
Where to submit the application?
Thanks to the regulations adopted by the Council of Ministers, which will enter into force in the coming weeks, it will be easier to apply for the Pole's Card – Ukrainian citizens who are subject to the provisions of the Act of 7 September 2007 on the Pole's Card will be able to submit an application in any voivodeship office, in accordance with their place of stay in Poland, and not, as in the previous regulations – only at Polish consulates outside our country. Thanks to this, the statutory obligation to enable the entitled persons to submit an application for the Pole's Card will be fulfilled, despite the suspension of the activities of most consulates of the Republic of Poland in Ukraine due to the aggression of the Russian Federation against this country.
Who can apply?
Applications can be submitted both by:
the ones who have already had the Pole's Card

and those who will apply for the Pole's Card for the first time. 
Due to the hindered operation of Polish consulates, also in Belarus and Russia, the above provisions will also apply to citizens of these countries.
Where are they issued?
These documents can be picked up where applications have been submitted, without the need to travel to Ukraine. 
Do you need help?
If you don't know how to submit the application or have other questions, our company will gladly support you in this procedure. Please write us at hello@krakspire.com to book a consultation with us!
You can read more about it here: www.gov.pl